Me & my husband, Ty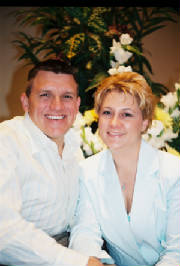 Mom & Dad
My husband and I have known each other since we were in diapers. We never dated though, until I was divorced and he came home from the Navy. But we've been inseparable ever since!

Abby, age 10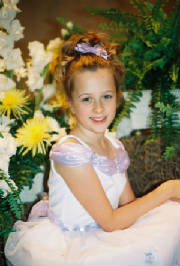 Abby
Abby is our oldest. She will be 11 in Sept. She is a great big sister, and loves to help out with little ones! Her favorite sport is soccer, and she's an avid reader. Abby has a mind of her own, and she's really good at making people see things her way..LOL
Ariana, age 8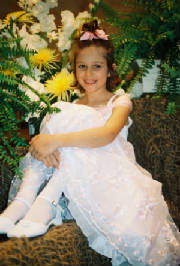 Ariana
Ariana is our middle daughter. She will be 9 in Aug. She is our little artist & writer. Giver her a piece of paper, and she will create something awesome! She plays soccer too, but she just tried out hockey for the first time this year, and LOVED it!

Makenzie, age 2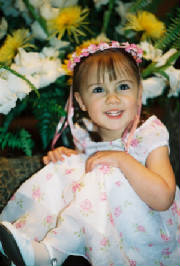 Makenzie
Makenzie is the baby of the family. She just turned 3 in June, and she is a little FIREBALL! We always say that she is the "boy" we never had. She is always getting herself into a fix. If there's something climbable, she will climb it....and then jump off!